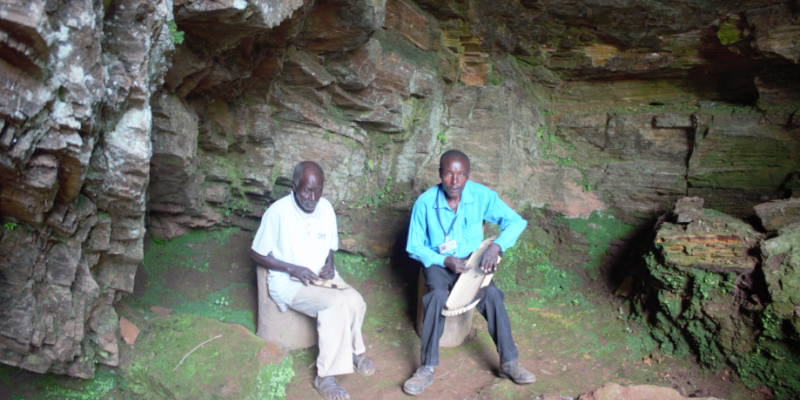 Nyakagyera Cave
Nyakagyera cave and rock beneath Kabaraga (the highest point overlooking Kabale Town), is located at Omwibare in Nyakagyera Parish, Kyanamira Sub-county, Kabale District. The cave is located about 14 km north of Kabale Town.
One may either hire a taxi or take a boda boda to get to this forgotten yet significant historical site. The road to the cave is so poor that at some point you have to walk or drive through waterlogged areas. When you reach Kigezi College Butobere Secondary School, there will still be nine kilometres left to get to the rock.
Clay moulding, charcoal stove making, women digging and animals grazing are the common sites on the journey. At the bottom of Kabaraga Hill, the big cave stands, 10metres a way from the nearest homestead. The cave appears like a neglected mine field. It is as spacious as a three-bedroom house or bus garage. As you enter, bats and small birds fly out; It's dull and threatening.
The threat of Marburg virus associated with bats, which claimed lives in Kabale recently may frighten one from entering the cave. It only takes a brave heart.
A hit on the floor produces a drum like sound. Shrubs have grown to cover its entrance and eucalyptus trees cover the hill it supports. Below it, lies a reclaimed wetland which hosts vegetables, Irish potatoes, fruits and root tubers gardens.
The village, where the cave lies, was named Omwibare (stone) after the stone cave. Very few people in Kabale know about the cave that has stood for generations.